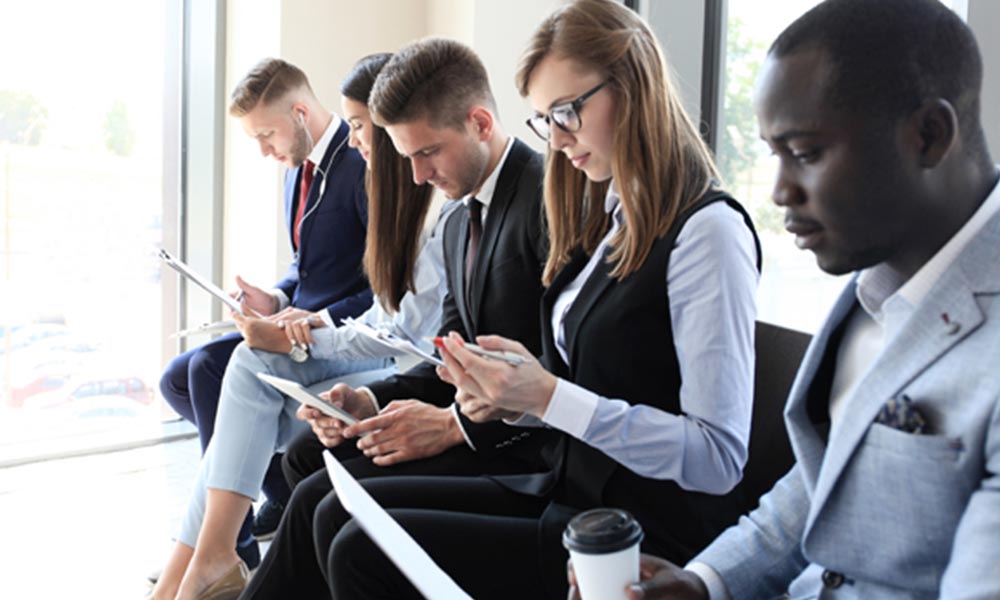 Right now is a great time to be looking for a job. It's the best job market in decades and there is a real talent shortage. I've heard it said that anyone who wants a job now can get one. And if you are really good at your job you can get a better one. One that pays you more or gives you more perks. The last I checked the unemployment rate was hovering around just under 4%. If that's the case, and it is, why is it still a struggle to find the right gig? I've been in recruiting for 15 years, I can shed some insight on this. Let's look at why it's so hard to find a job. By the way I first wrote this post for my website "Men's Compete Life".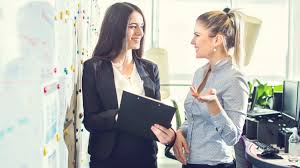 Is It Really That Hard?
The short answer is yes, in general, it really is that hard. Now I think it's a good idea to clarify this answer a bit. My 16 year old daughter is currently on her second job. She works for a dry cleaners. The previous job she had was working at a smoothie place. Both jobs she got by applying online and then going in for one 15 minute interview. She got both of those jobs very easily. If you are early in your career (or super early in her case) and are happy making $10 an hour, then it's actually pretty easy to get a job right now. The further along in your career and the more experience you get it typically gets harder.
There's a guy I loved working with at a previous company. He was the COO. Then he left and took another role and after a couple of years got downsized due to a merger. He has a lot of great experience. And it took him over a year to find a job that he wanted. The reason being is at the level he was at there limited opportunities in the area we live in. Even though there's 2 million plus people living here there weren't that many opportunities at his level that made sense for his experience. So it was super hard for him to find a good job.
Reason's Why It's So Hard to Find a Job
So now that we've established that it's harder to get a good job when you aren't first starting out in your career let's look at some of the reasons why it's so hard to find a job. I am sharing this information from my 15 years of recruiting experience.
The Online System
The first reason why it's so hard to find a job is the online application system. Simply put, it's broken. Well I won't say it's completely broken but there are many inefficiencies in all of the systems that I have used it becomes a chore rather than a useful tool. Most of them become the dreaded black hole for job seekers. Someone submits their resume and POOF their resume and application goes into the abyss from which you never hear back. Now again I'm not saying it's completely useless. The online applicant tracking system, also known as an ATS, does serve some solid HR functions. It just doesn't do much from an applicants standpoint. You don't have a great chance of standing out from anyone else if you apply online only.
Who See's Your Experience
With this section I am referring to two things. The applicant tracking system and in many cases the recruiter or HR person who looks at resumes. Again, it's hard for resume to stand out when a recruiter is looking at resumes that come in on the application tracking system. It becomes one more item on my check list I have to do. I have hired a fair amount of people who have applied in this manner but not the majority.
The other component here is the actual pair of eyeballs looking at your resume. If it's me and your experience aligns well with what the hiring manager is looking for I'm going to pick up the phone and call you. A lot of other people aren't. Why is that? Well, several reasons. In smaller companies many times there is not a dedicated recruiter. Many times it's an HR person who is doing recruiting too because they have to, not because they want to. And other times it's someone who kind of does HR stuff and does a lot of other stuff. People who aren't trained to look at resumes and frankly don't know what to look for. So they miss a lot of potentially good candidates. Like you.
Bad Communication
Okay first I have to be honest about something. I am a HUGE fan of communication. As a matter of fact I am a guest writer on the awesome site Lifehack where I write almost exclusively about the benefits of communication. Here's a selfish plug to the link for my articles. Mat Apodaca Lifehack articles. Now that being said there's a lot of times when the communication breaks down during the interview process. Let me throw a few of these situations out there and let me know if any seem familiar.
You get an email from a recruiter about setting up a phone call to discuss the position and respond. And hear back weeks later or never at all.
After the initial phone call with the recruiter he or she says they will be in touch soon. And you never hear back. Plus your emails asking what the status update is never get answered.
You have a live interview with the hiring manager and feel like it went well. The recruiter or HR person or hiring manager says they will be in touch soon regarding next steps. And you don't hear anything for weeks. Not uncommon at all.
What Happened to Me
Let me tell about something that happened to me about 10 years ago. I had a phone screen and it went well. Went onsite to the company and met with the hiring manager. She was so excited she set up a follow up meeting with 3 other people at the company WHILE I WAS THERE to happen in 2 days. I went in for 3 hours and met with 3 other people. The next day the hiring manager called me and said all she had to do was put my offer together and she'd be in touch within 24 hours. And then I heard nothing. For the rest of the week. And the following week. Then it became a month. I left her 4 voicemails and at least the same number of emails. To say I was pissed off is an understatement. Finally I let it go because who would want to work for her anyway. Talk about ghosting.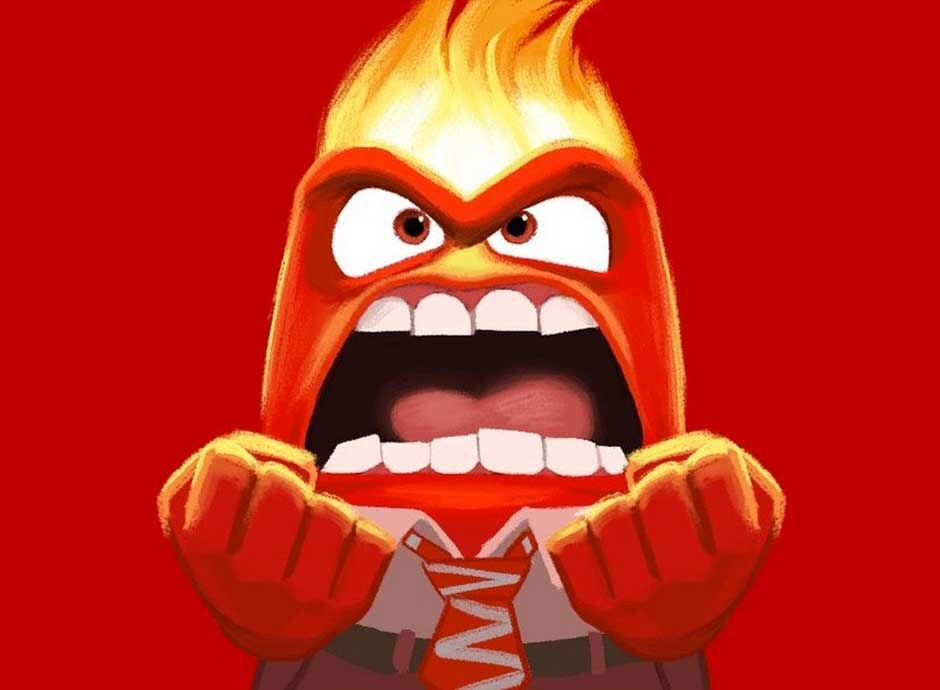 Why It's Your Fault
I know you just read that header and like "what the heck? How can it be MY fault??". Well, let me tell you why it can be your fault.
First of all don't apply to jobs that you aren't qualified for. As a recruiter who has looked at applications for 15 years now I can tell you tons of people apply to lots of jobs they aren't qualified for. In the least. How else can you explain why someone who has zero experience in sales applies to a position that clearly states "Minimum 5 years successful outside sales experience"? Exactly, it doesn't match up. And there are plenty more examples where that came from.
Second of all applying to tons of jobs is only making it harder to get a job. In my next post which will be titled "How to Find a New Job" I'll share how applying for jobs directly should be only a small portion of how you spend your time looking for a new job. Trust me when I say this is not small part of why it's so hard to find a job.
Thirdly another key way people make it harder on themselves is not preparing. When you finally get a phone screen with a recruiter like me or an actual live interview of a job you are super interested in take the time to prepare thoroughly. Making a great first impression and coming fully prepared will make you stand out big time.
It's Like Getting Married
People I am talking to when they are interviewing laugh when I tell them it's like getting married. But if you think about it there's a lot of truth to it. In order for you to be really excited about a job, especially the further along into your career you are, lots of things have to line up. Plenty of boxes have to be checked. Is the compensation right for you? Do you like what the company stands for? Will you and your new manager get along? Is there growth potential? How's your excitement level going to be coming into work everyday? Did you ask all the right questions? The list goes on and on. And then there's what's happening on the employer side.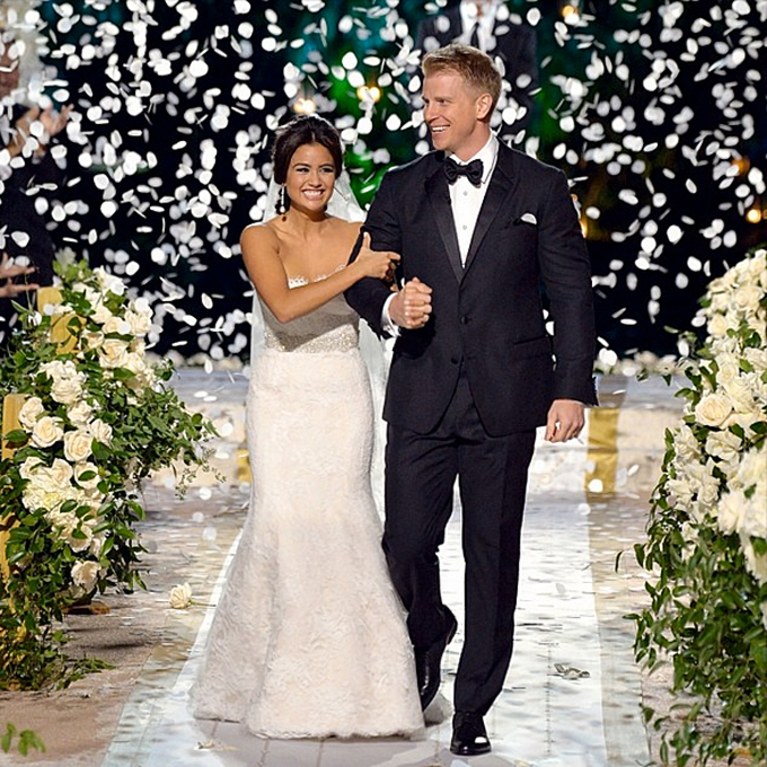 Has the recruiter been communicating on a regular ongoing basis? What about the next step in the interview process? I can't tell you how many times I've had a great candidate close to the finish line when the hiring manager has put the job on hold for a variety of reasons. Or a current coworker raised their hand at the last minute and expressed interest. And got the job. Or if you are dealing with a publicly traded company there's always the temporary hiring freezes you have to deal with to keep the balance sheet looking good. Point is there's a TON of things that have to go right to get the job. Even if you feel you would be a rock star and killed it at the interview. It might have nothing to do with you. Or it might have a lot to do with you. The point is you won't know because there's lot of moving parts you don't know about.
Conclusion
I hope you've enjoyed this article. Read my soon to be released next post "How to Find a New Job" for some tips and tricks to sharpen you job hunting skills. So many people go about a job search they way they've been told. And they waste a ton of valuable time and energy doing it. Read the next article to greatly improve your results the next time you're looking for a new job.
All my best,
Mat A.